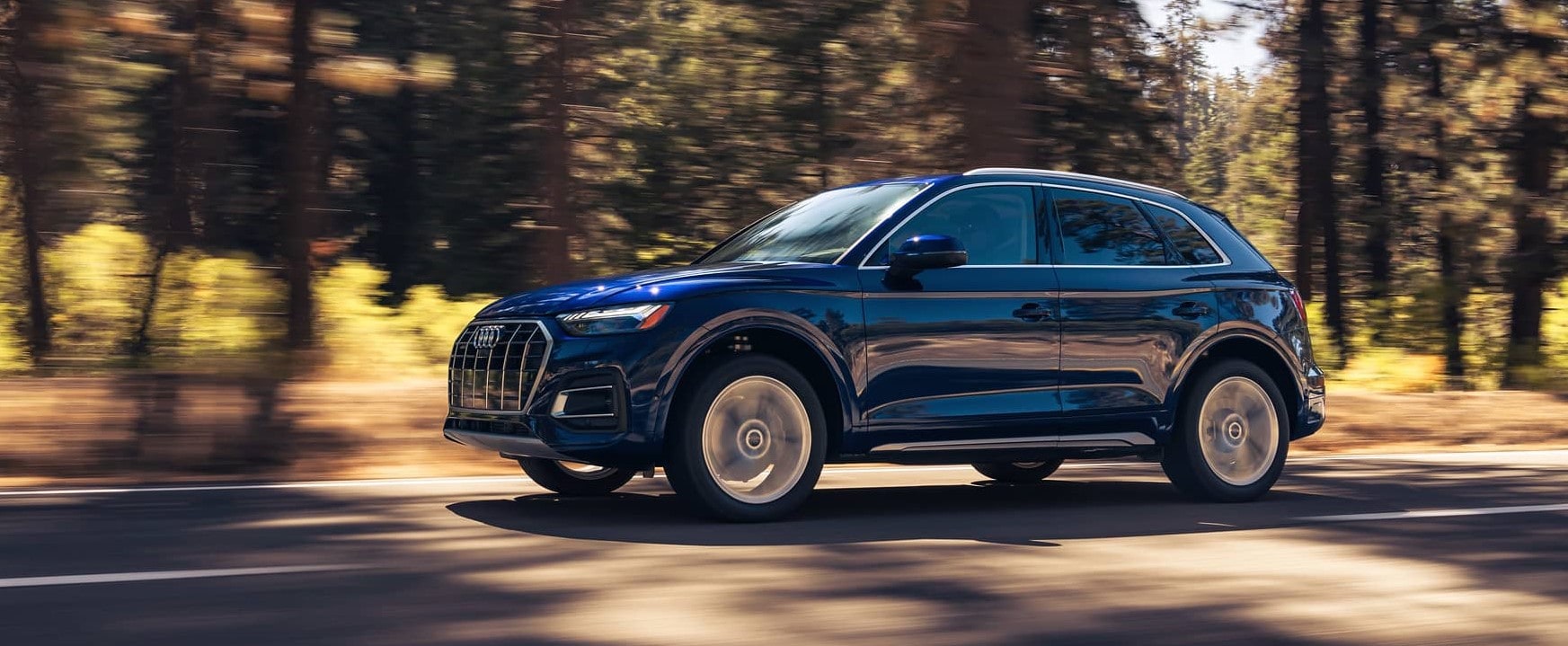 Your Audi car or SUV is a finely tuned performance machine - and it requires the right parts to operate at its best. When it's time for Audi maintenance or repairs in Shreveport, make sure you're caring for your investment by only using official Audi parts. Here's why Audi Genuine Parts are the right choice for your premium Audi vehicle.
They're Warranty-Backed
When you use Audi Genuine Parts for your Audi Q3 or Audi A5, you can rest easy knowing that they're covered by a manufacturer warranty - unlike generic aftermarket parts that may not be. If something goes wrong with Audi Genuine Parts, we'll make sure the problem is fixed at no cost to you. Plus, installing Audi Genuine Parts won't put your vehicle's own warranty at risk.
They're Designed For Your Exact Model
Installing only Audi Genuine Parts ensures that your Audi e-tron® or Audi A7 will operate exactly the way it did when it rolled out of the factory. These parts are designed to fit your vehicle precisely and allow it to perform at its peak. However, parts made by a third party could damage your vehicle. Don't put your Audi at risk by settling for run-of-the-mill parts; demand the very best!
They're Carefully Crafted And Thoroughly Tested
A premium vehicle deserves premium parts, and that's especially true when it comes to Audi. Audi Genuine Parts are tested, designed, and manufactured according to the absolute highest quality standards. They'll match your vehicle correctly and keep it running smoothly, efficiently, and reliably. Secondhand parts from independent garages just don't have what it takes to match the standards of premium Audi Genuine Parts.
They Can Be Rrdered And Installed At Audi Shreveport
If you need parts for your Audi A4 or Audi Q7, we'll be happy to order and install them for you right here at Audi Shreveport. Our dealership technicians will quickly identify the exact part your vehicle needs - and make sure it's installed according to Audi standards.
Keep your ride at its best by only using Audi Genuine Parts for service and repairs. Contact Audi Shreveport for your vehicle needs, where we use only official Audi parts.
Learn More
Make an Inquiry
* Indicates a required field